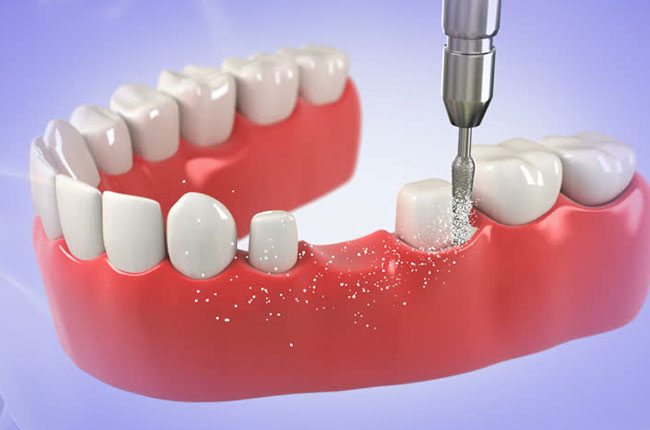 Dental bridge is a cosmetic dentistry procedure that we offer at our Provo, UT dental office.
You are missing a tooth and you are not sure what cosmetic dentistry procedure you need to fill the gap?
The professionals at our Provo, Utah dental clinic will give you the best answer no matter if you live in Provo or near Payson, Pleasant Grove or other surrounding city.
One of the cosmetic dentistry procedure we use when you are facing a gap or missing one or more teeth, is implanting dental bridge between your teeth. A consultation at our Provo dental clinic will evaluate the gap and after the consultation, our dentist will tell you if you can consider the cosmetic dentistry procedure that will allow us implanting a dental bridge.
Consultation forcosmetic dentistry procedure
If you have from one to three consecutive teeth missing, you are likely to be possible candidate for cosmetic dentistry procedure that requires implanting dental bridge. The most important reason to become a candidate is the structure and the condition of the surrounding teeth. After the examination in our Provo dental clinic, we will provide you the best cosmetic dentistry procedure to fill that gap and make you smile again.
What is a cosmetic dentistry procedure that requires implanting a dental bridge?
Cosmetic dentistry procedure that requires implanting a dental bridge is placing one or more teeth between your existing teeth or your dental implants. The dental bridge is made of two dental crowns that are placed one on each tooth on either side of the gap. The gap is filled with false teeth and they can be made out of porcelain, gold or other combination of dental materials.
Types of cosmetic dental bridges
There are few types of cosmetic dental bridges available and they depend on the placement and the conditions of your surrounding teeth. After a consultation at our Provo, UT clinic, our dentistcan recommend you one of the following cosmetic dental bridges:
Traditional dental bridges involve creating a dental crown for the tooth or dental implant on either side of the missing tooth with a false tooth in between.
Cantilever dental bridges are used when there is possibility to adjacent teeth on only one side of the gap.
Maryland cosmetic bonded dental bridges are made of plastic teeth and gums, supported by a metal framework.
The cosmetic dental procedure for implanting dental bridge
When the surrounding teeth are sufficiently reshaped, the dentist at Provo, UT dental clinic will make an impression of the missing tooth and the surrounding teeth. Then this impression is made out of dental material by your choice, shaped exactly by your need and placed in the gap. Some of the placement involves making sure that the dental bridge doesn't interfere with your bite alignment.
The benefits of cosmetic dental bridge
After the cosmetic dentistry procedure made by our Provo dentists, you will be able to restore your smile, maintain the shape of your face, restore the ability to properly chew and speak, and prevent remaining teeth from drifting out of position.
Taking care of dental hygiene when you have cosmetic dental bridge
The care for cosmetic dental bridge is no different fromthe care for the rest of your teeth and there are no limits when it comes to the range of food you want to eat. Every time you visit our clinic at Provo Utah location, we make full inspection of the dental bridge and we will make sure that you have the best cosmetic dentistry procedure by the dentist located near you.