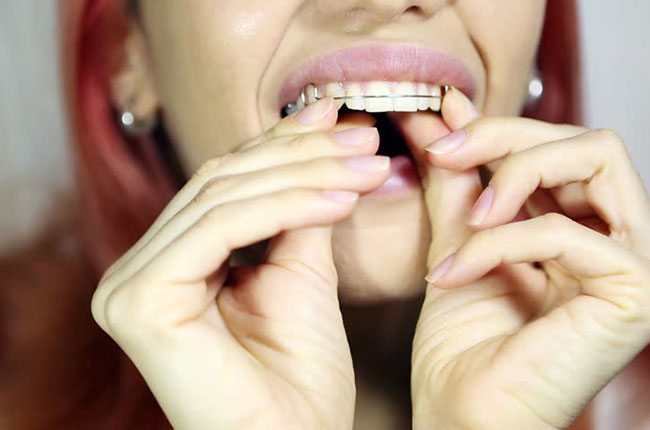 If you are suffering from improper position of your teeth, then you need to visit our Provo, UT dental clinic and let our Provo dentists make your smile perfect.
Are you suffering from crooked teeth or teeth that don't fit together properly?
You are ashamed to smile because your teeth don't look nice and aligned?
If your dental problems make you smile less or at all, then it is time to visit our Provo Utah dental clinic. Our professional dentists will provide you with help and advices in order to reshape the appearance of your teeth and restore the smile on your face. Provo dentist will make sure that you get the proper personal diagnose, full treatment plan and it will follow the process of straightening and proper placement of your teeth. If you are from Provo Utah or you live in one of the surrounding cities like Lindon Utah, American Fork Utah, Springville Utah and many others, we will be the dentists near you that will provide the best care and support through the whole process.
When is used orthodontic cosmetic dentistry procedure?
At our Provo Utah dentist office we use orthodontic cosmetic dentistry procedure for:
Closing wide gaps between the teeth
Straightening crooked teeth
Making sure the tips of the teeth are aligned
To improve speech
To improve eating
Treating improper bite
To prevent long-term excessive wear or trauma of the teeth
To improve the health of gums and teeth
When can orthodontic cosm
When can orthodontic cosmetic dentistry treatment start?
At Our Provo, UT dental clinic we advise the patients to start the treatment when the adult teeth are developed. If the child suffers from cleft lip and palate then our Provo dentist may recommend orthodontic treatment to start before their adult teeth are developed completely.
How many types of orthodontic appliances are used at Provo, UT dental clinic?
Provo dentist is using two types of orthodontic appliances: Fixed and removable. The most common devices used in orthodontic cosmetic dentistry are the fixed appliances. There are 3 types of fixed appliances used by the Provo dentist and they are: Braces, fixed space maintainers and special fixed appliances. At our Provo Utah dental clinic you can personalize your braces and choose if you like colored or clear. Children tend to use the colored ones, while the adults are more likely to choose the clear styles.
How to keep my orthodontic appliances clean?
In order to keep your orthodontic appliances clean, Provo dentists are recommending:
Choose the right toothbrush
First start brushing the exterior of your teeth and after interior
Floss
Use mouthwash
Watch your diet
With regular visit at our Provo Utah location, your teeth will look perfect and you will be able to smile all the time.