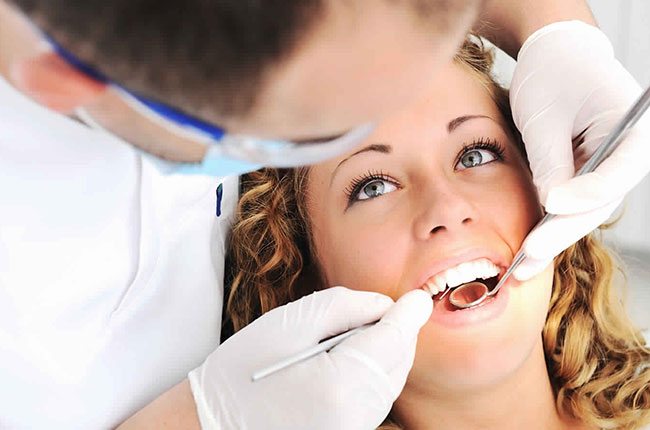 The best periodontics treatment near you is provided by our specialists at Provo, UT dental clinic.
Your gums are red and they are bleeding especially during brushing and flossing?
You suffer from bad breath and unpleasant taste in your mouth?
You experience pain while eating?
If you have experienced at least one of these problems, then you need to make urgent visit at our Provo, UT dental clinic and let our professional dentists inspect and diagnose the problem. Many people don't realize that they have gum disease or periodontal disease until they experience loose teeth or severe pain. If you live in Provo Utah or the surrounding cities like Orem, Springville, Spanish Fork, Lindon, Pleasant Grove, American Fork and Payson, the best thing you can do is to make a call and set an appointment at our Provo Utah dental clinic.
What are the signs of gum or periodontal disease?
Periodontal disease often causes few symptoms in its early stages and people usually tend to overlook on them. Provo dentists recommend you to come at our Provo, UT dentist office if you are experiencing at least one of the following symptoms:
Your gums are red, swollen or bleeding, especially during brushing and flossing. These are often the first and most common signs your gums are under attack from harmful bacteria.
Your gums are receding or there are deep pockets between teeth and gums
You have chronic bad breath or a sour or unpleasant taste in your mouth. Bacterial buildup and the toxins bacteria produce can cause bad breath or a sour taste that tends to return even after brushing
Your teeth are shifting out of their normal alignment or they feel loose
You have pain when eating. Once bacteria causes infection around the tooth root, biting down can cause pressures that result in pain in and around the tooth and gum
Your teeth are sensitive to extreme temperatures. Likewise, once the root area is involved and gums have receded to expose more of the root, your teeth can become very sensitive to temperature changes
You've never had an evaluation by a periodontist
You've noticed changes in your bite pattern. As teeth become loose, they can cause differences in the way your mouth "feels" when biting or chewing
How can periodontist at Provo, UT dental clinic help me?
The professional team at Provo Utah dental clinic will make observation of your periodontics problem and make a treatment plan in order to cure your gums and prevent the tooth loss. We will make sure you get the best treatment by using the most sophisticated technology