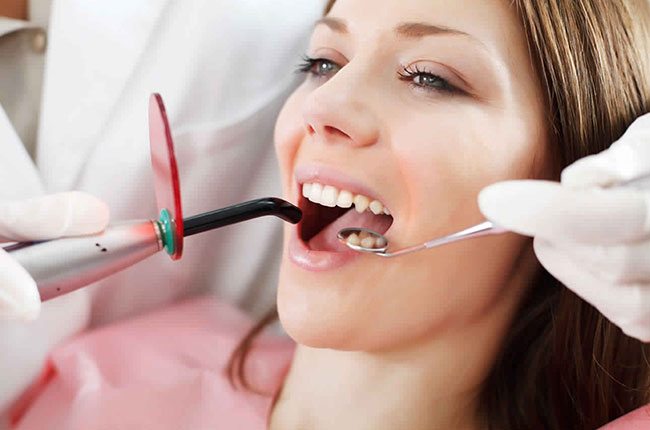 Our Provo, UT dental clinic is using the most advanced technologies including the laser therapy in order to provide the best treatment that our patients deserve.
Laser therapy nowadays is used in many fields and it has been proven to help many people. Older methods that has been used in dentistry were causing a lot of pain and with the growth of technology, the lasers proved themselves to be very useful. Provo dentists are using laser therapy because it has been proven that is accurate, effective, efficient and twice as safe that any other technique that is used for treating some kind of dental problems. If you live in Provo Utah or in the cities nearby like Springville Utah, Orem Utah, Spanish Fork Utah and many others, you can call our Provo dental clinic and see if a laser therapy can solve some of your dental problems.
How do laser therapy works?
The lasers work by delivering energy in form of light. If the laser is used for surgical and dental procedures, then it acts as a cutting instrument or a vaporizer of tissue. In our Provo, UT dental clinic we use it also for "curing" a dental filling. When it comes to teeth whitening, our Provo dentists are using the laser as a heat source in order to enhance the effect of tooth-bleaching agents.
For what treatments we use laser therapy at our Provo, UT dental clinic?
Provo dentist is using laser therapy in many treatments. They are safer and precise and they are a lot less painful. At our Provo Utah dentist office we use the laser therapy for:
Removing a cavity from a tooth
Minimizing and controlling the bleeding during a procedure and after the procedure
For soft tissue removal and gingival re-shaping
To reduce the chances of bacterial infections
To promote faster healing process
Teeth whitening
To reduce the anxiety in patients that are uncomfortable with the use of dental drill
To preserve more healthy tooth during cavity removal
Treatments of oral sores, cysts and ulcers
If you think that a laser therapy can help you remove your dental problems, then don't hesitate to make an appointment at our Provo, UT dental clinic and our Provo dentists will make sure you get the best personalized and gentle treatment.