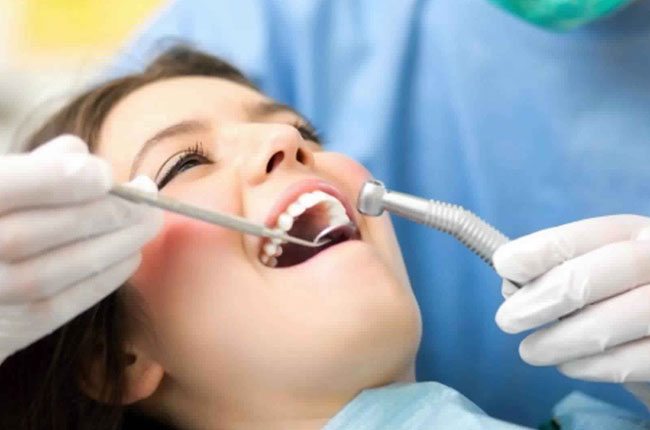 If you are looking for a dentist near you that can provide dental crowns made with the best materials, then you should visit our Provo, UT dental clinic.
You waited a long time before you visit your dentist and now there is a large cavity on your tooth?
Is there a tooth in your mouth that is different color than the others?
Most people think that when they face a large cavity on a tooth the only dentistry procedure that the dentist will recommend is to take it out. But the modern equipment and the knowledge of Dr. McKell and Dr. Packer at Provo Utah dental office will prove you wrong and restore that tooth and bring the smile on your face back. When facing with dental problems like this and you live in Provo Utah or you are near Springville, UT, Spanish Fork, UT or any other city nearby, they will recommend you placing a dental crown on your existing tooth.
What is a dental crown?
Dental crown is a "cap" that is shaped like your tooth and it is placed over it in order to restore the shape and the size. Our dentist at Provo, UT dental office will place a dental crown on top of your tooth that will totally encase the visible portion of the tooth above the gum line. That means your natural tooth will not be visible any more.
What is the dental procedure for getting a dental crown?
Depending on the condition of the tooth, when you visit our Provo, UT dental clinic, first we will make a treatment and shape the tooth so the dental crown can be placed. After the proper shaping, the dentist will make an impression of the tooth and make the proper shape and color. When the tooth is ready for placing the permanent dental crown, our dentist at Provo Utah dental office will put the dental crown on its place and make the necessary dental inspection for acceptable fit, bite and good margins. When the dental crown is on its place,it is cemented with permanent cement or dental glue.
Types of dental crowns
Permanent dental crowns at our Provo Utah dental clinic can be made from dental materials like stainless steel, gold, or metal alloy, porcelain, ceramic or resin. All-porcelain or all-ceramic dental crowns provide better natural color match than any other material used for making dental crowns. These types of dental crowns are also recommended for people who suffer from metal allergies.
Does a dental crowned tooth require special care?
The dental crowned tooth does not require any special care. If you follow good oral hygiene practice and avoid habits like grinding or clenching your teeth, chewing ice or biting your fingernails, the dental crown will have long life span. With regular dental visit at our Provo, UT location, our Provo dentist will make sure you have the best dental treatment and will provide your dental crowns to last long time.