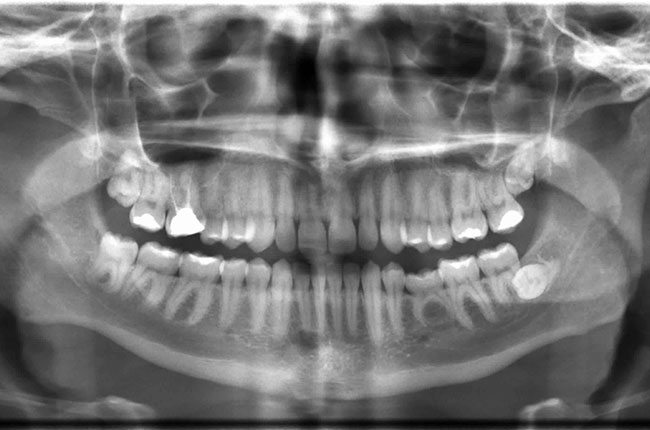 Our dental clinic in Provo Utah uses the best digital X-rays to detect the abnormalities that are not visible by the human eye.
Provo dentists in our Provo, UT dental clinic are using the latest dental technology in order to provide the best services for the people in Provo or the people who live in the nearby cities like American Fork, Springville, Orem and many others. Dental technology has improved a lot with the years and that lead to less painful and healthier ways to treat your teeth. Digital X-rays is the latest technology used to take dental X-rays. The digital x-rays we use in our Provo, UT dentist office is using electronic sensor that captures and stores the digital images on a computer. This image can be instantly viewed and enlarged, helping our Provo dentist to detect the dental problems of the patient. Dental X-rays are essential tool that every sophisticated dental clinic should have. They provide information about the hidden abnormalities to our Provo dentist so they can make accurate treatment plan.
Uses of digital X-rays
Our Provo dentists at Provo Utah dental clinic are using the digital X-rays to detect the following abnormalities:
Bone loss
Decay between the teeth
Poor tooth position
Poor root position
Problems inside the tooth or below the gum line
Cancerous and non-cancerous tumors
Abscesses or cysts
The benefits of using the digital X-rays
At our Provo, UT dental clinic we offer the best dental care for our patients. One of the reasons our Provo dentist uses digital X-rays is because they are better alternative and do not disturb the health of the patients even if it is necessary to be used multiple times. Digital X-rays produce significantly lower level of radiation compared to the traditional dental X-rays. They are faster than the regular dental X-rays and that saves you a lot of time. Provo dentists at our Provo Utah dental clinic can see the image right away.
So if you are experiencing discomfort or any pain connected to your teeth, make a call right away at Provo, UT dental clinic and our dentist will make sure it disappears.